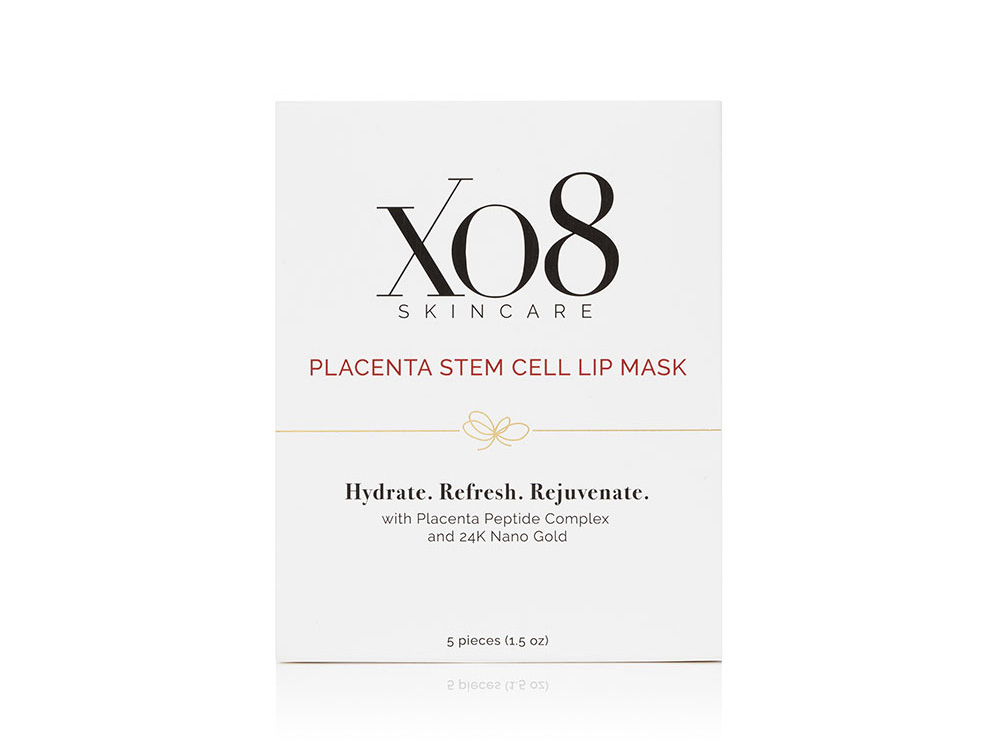 XO8 Stem Cell Lip Mask
Five treatments per box.
Directions
Thoroughly cleanse and dry face. Apply mask over the lip area and leave for 15-20 minutes. Gently massage remaining essence into the skin.
Ingredients
Aqua, Plant Collagen, 24K Nano Gold, Hyaluronic Acid, Glycerin. Vitamin C, Vitamin A, Sorbic Acid, Kojic Acid, Hyrodlyzed Glycosaminoglycans, Grape Seed Oil, Rose Extract, Plum Extract, Ovine Sheep Placenta Extract, CoQ10, Bearberry Extract.